If you read our post about the horrible experience at the Turkish border crossing, then here you will find the second part from the Kurdish side, where we spent another 6 hours. Maybe this little guide will help you to cross it more smoothly than us.
After crossing the bridge, you will hit customs control, where you must stamp the Turkish "passenger list." Since we did not have it, they gave us the form to fill it up (2 copies).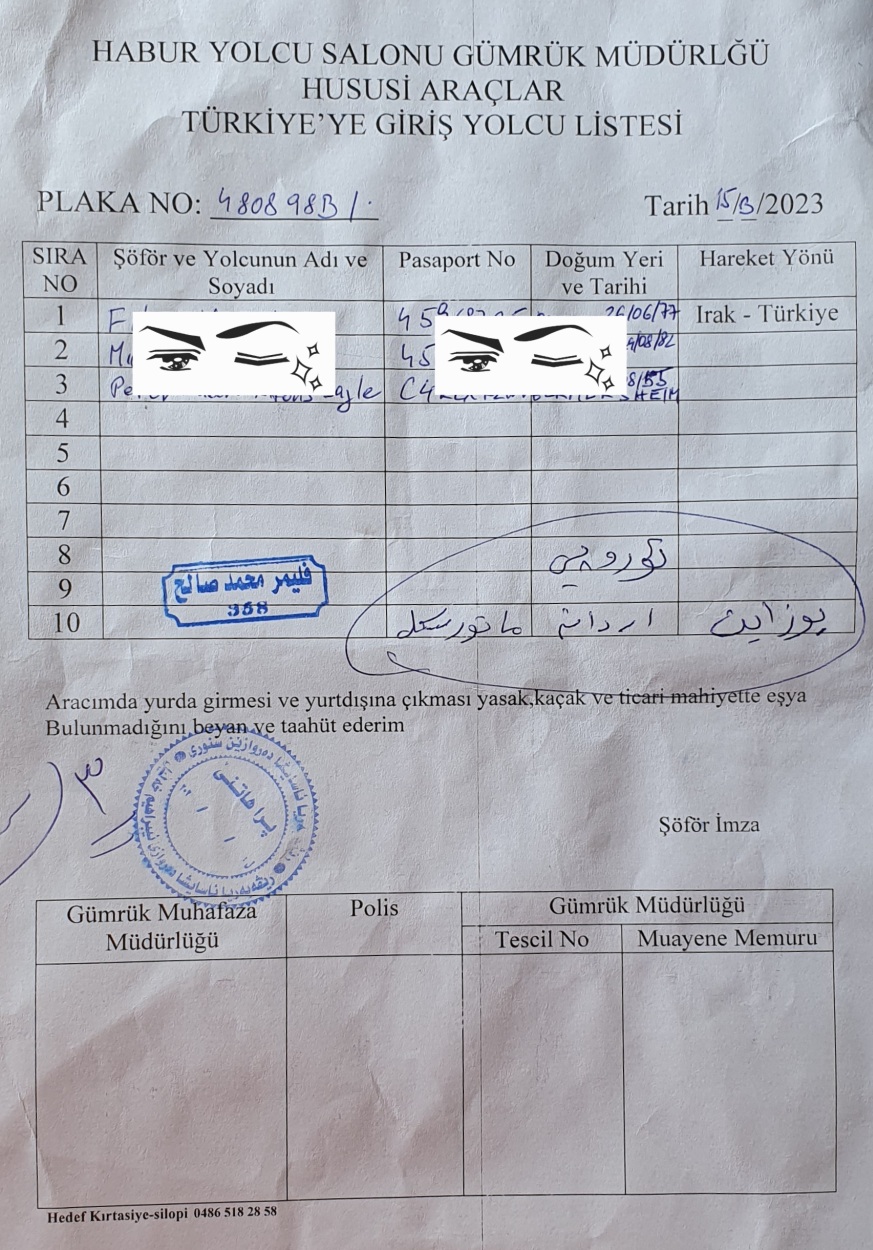 Then you drive a few meters and go to passport control on the right, where you get the stamp on your passport (the driver gets a stamp with the symbol of the car, and passengers get a regular stamp).
After that, another custom officer will come to register the car; they will control VINs, write a record in the book, and stamp your passenger list again. Then you could think that you are free to go through the gate, but after a few hundred meters is another orange/grey custom building, where the chaos starts. We were exhausted, so we told them we would rest first and begin the process after a few hours. They had no problem with that. Toilets are the door with the only English sign (No Entry).
In the afternoon, we did start running like rabbits around offices and buildings. But, first, you must catch the customs officer, who will again go to the car and write a report.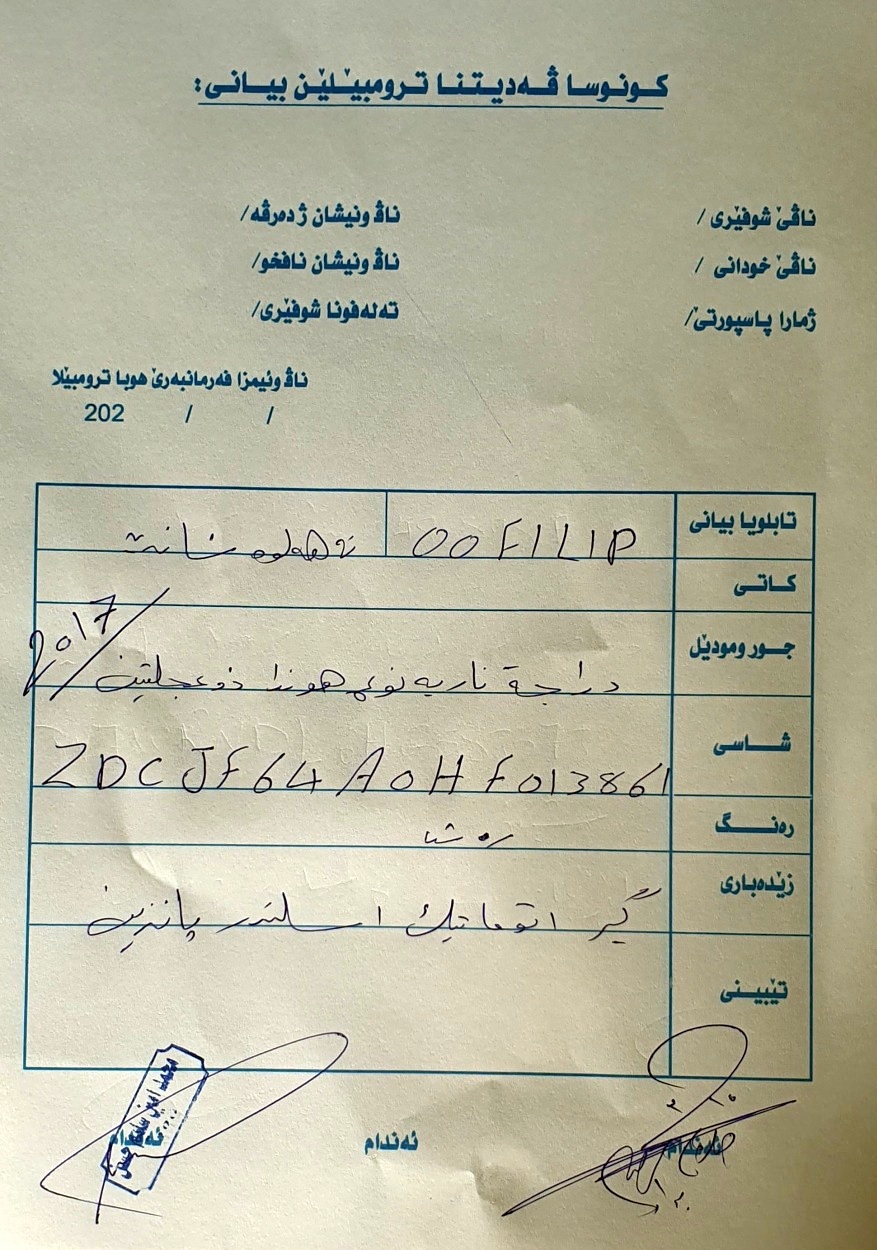 Then you will go to the grey front building to counters on the right, where again you will present all your documents and passports, and they will give you a paper to return to pay the 30 USD registration fee at counter five at the orange/grey building. Round the corner from that office is a bank, where you can change money (1 USD / 1520 IQD) and (1 EUR / 1590 IQD).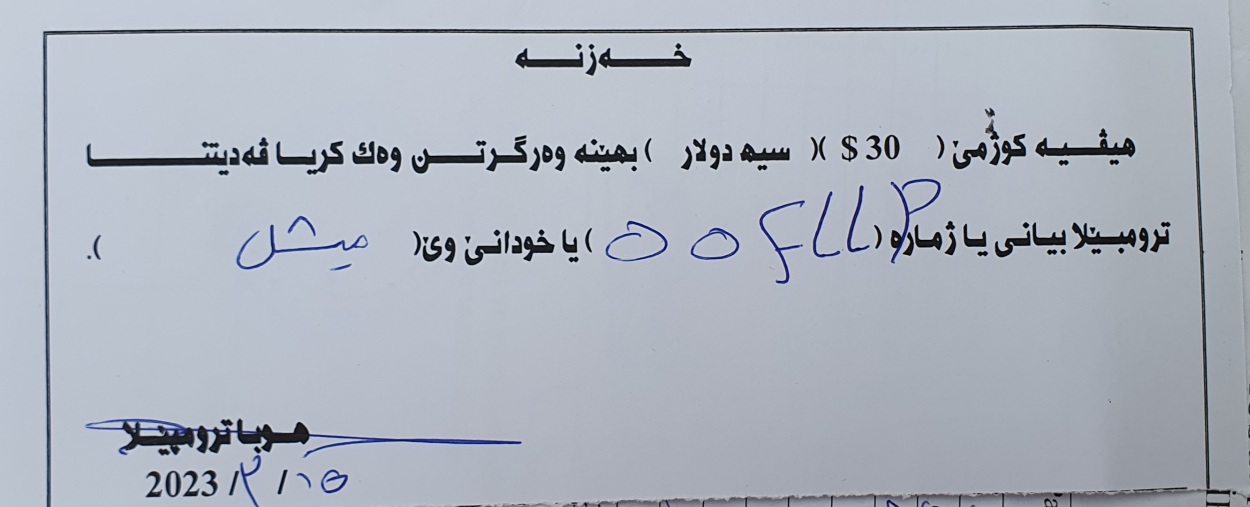 You will get the receipt there, which you will bring to the main building.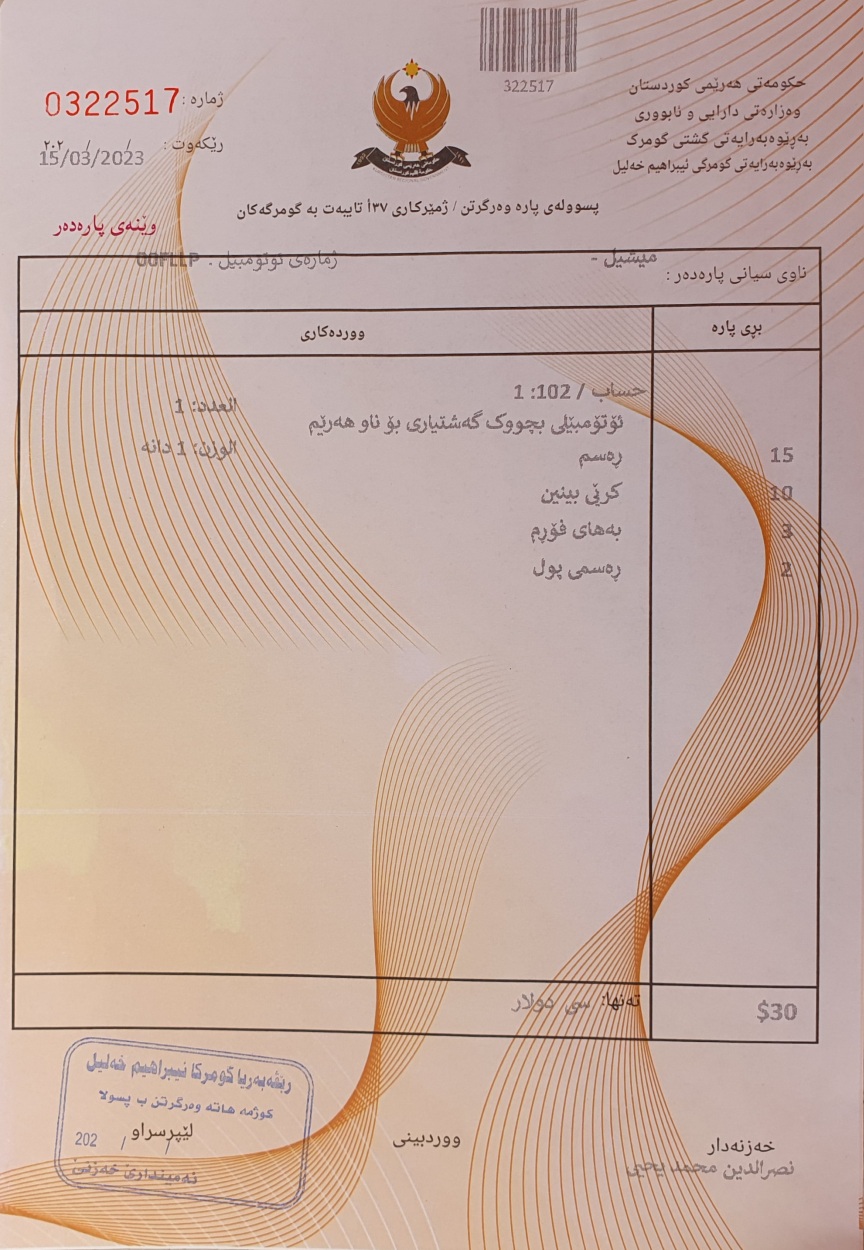 There they will give you your registration confirmation. Unfortunately, of course, both our registrations had the wrong VINs.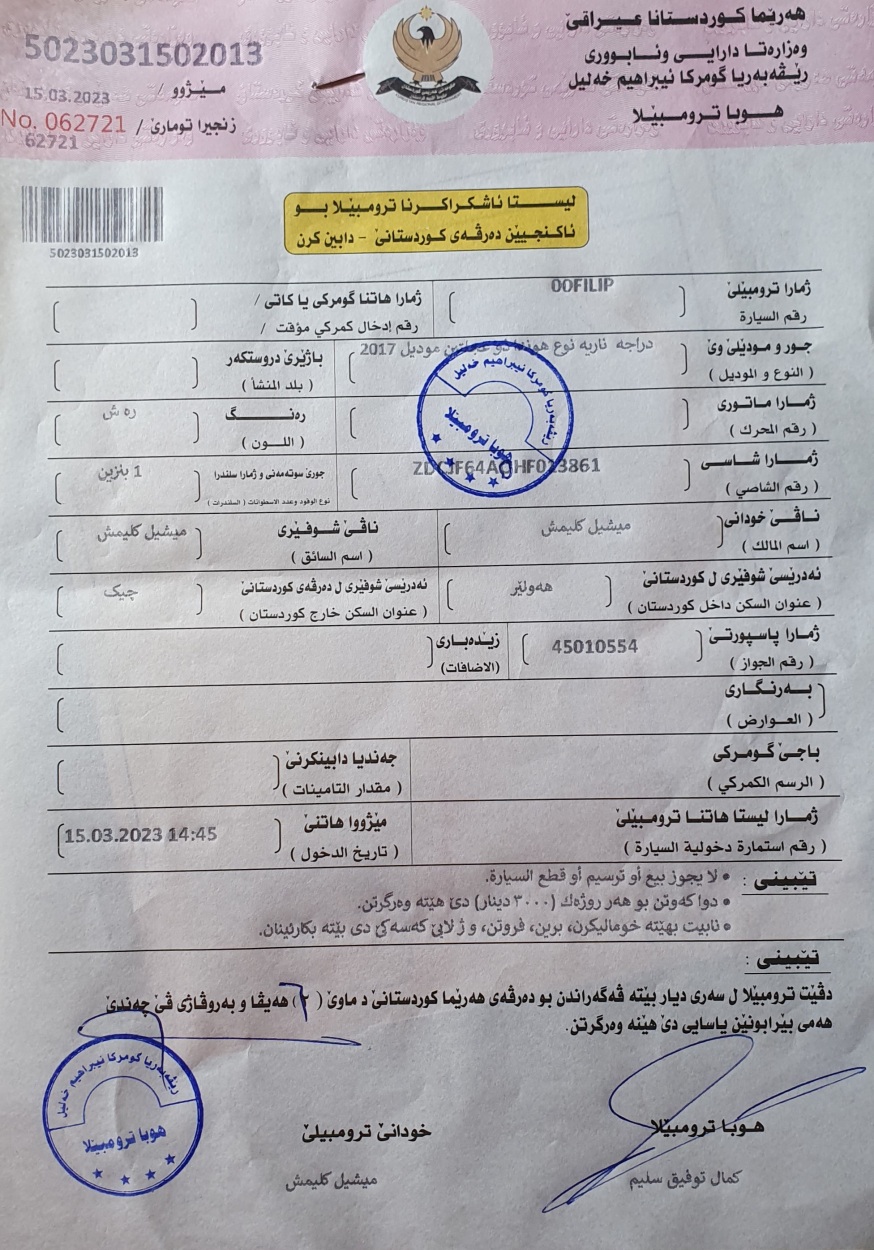 You will take it and go again to the orange/grey building to counter four, where they will issue you the exit pass.
Then finally, you would be free to drive through the gate. It was tiring because our Turkish sim cards did not work already, so we couldn't use a translator. Nobody spoke English there, and there were no English signs.
From the gate, turn to the right, and after 100 meters are shops where you can buy sim cards (Korek – 23000 IQD / 10 GB / 14 days) and (Asiacell – 31000 IQD / 20 GB / 30 days). You can recharge the Korek sim card in many shops – 10000 IQD credit they usually sell for 10500 IQD. And here are some tips – Check balance: *211#, Check remaining data: *234*2#, To get 30 GB / 30 days for 10000 IQD: *234*1*2#. On the way to Zakho downtown, we recommend taking a full diesel tank at North Light gasoline station (EuroDiesel / 1 l / 0,85 USD – cash payment only), where is also a supermarket and a restaurant. There are two more North LIght gasoline stations in Duhok and Erbil.
We spent our first night in Zakho, parking near the shop with alcohol (Jameson / 1 l / 25000 IQD; Can of Coke – 500 IQD) and the excellent restaurant Mala Kurdi (full dinner for 3 – 45000 IQD). Then, after a quiet night, we drove to the only landmark of the city – the Delal bridge.
Zakho is a typical border town with more than 260 000 inhabitants, founded on a small island in the little Khabur River in 1568 by the Slivani family. From the late 19th century onwards, the family of Shamdin Agha ruled "all the Muslims, Jews and Christians of Zakho and its surroundings." As a result, Zakho becomes a major marketplace and a great trading center, famous for its gallnuts and rice, oil, sesame, wax, lentils, and many fruits.
Parking location – Zakho: 37.145627N 42.679953E (🚻 – nearby Mala Kurdi Restaurant)